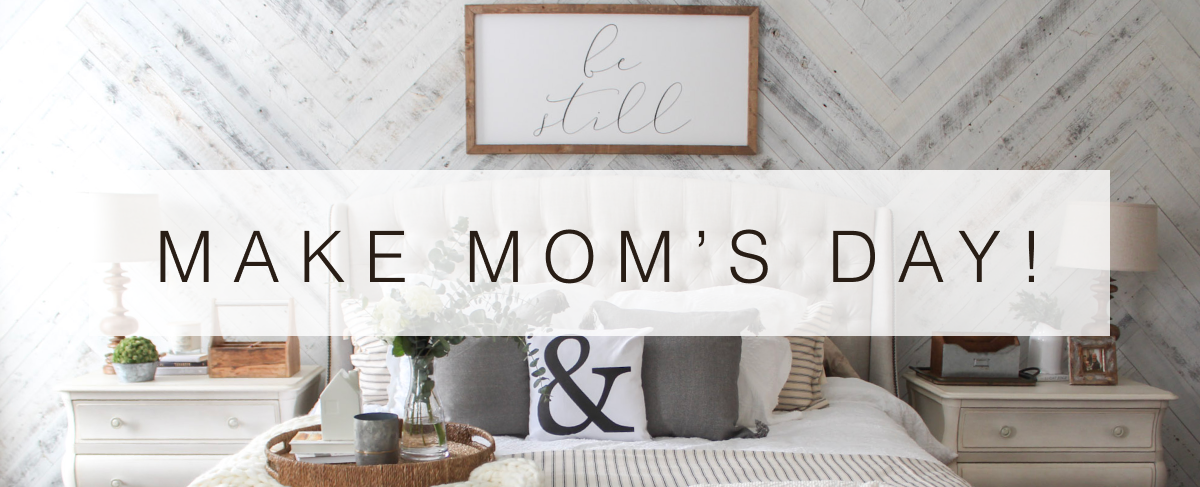 Enter to win a Stikwood room makeover!
To celebrate Mother's Day this weekend, we're selecting two lucky winners to spoil their moms with a Stikwood makeover.

To enter, just fill out the form below, submit a photo of the room in your mom's house that needs updating, and tell us why your mom deserves the Stikwood room of her dreams.

**Winners must agree to submit a high-res image of the finished project once installed.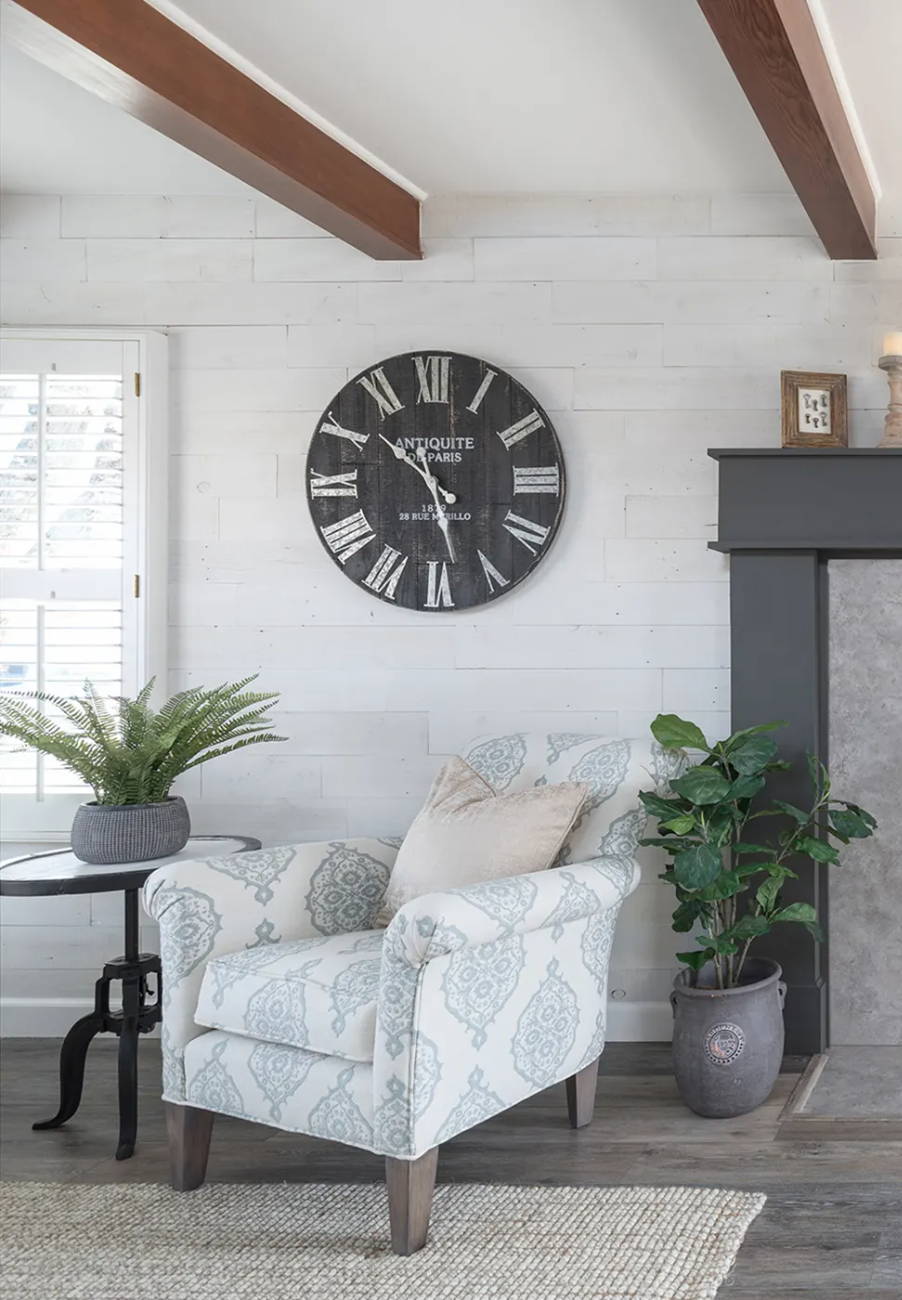 ---
No purchase or payment is necessary to enter, participate or win. Any purchase or payment of any kind will not affect your chances of winning. Open to eligible legal residents of the continental United States. Residents of Hawaii, Alaska and Puerto Rico are not eligible to enter or win. Must be 13 years or older by date of entry.
VOID WHERE PROHIBITED OR RESTRICTED BY LAW


1. BRIEF OVERVIEW:

Stikwood's 2021

Make Mom's Day

Contest (contest) takes place between May 4 and May 9. To enter,

entrants need to fill out the form above and agree to the full terms and deliverables. All submissions must be made by 11:59 PST

on the last day of the giveaway

. Winners will be chosen and contacted directly via email.

2. ELIGIBILITY:

Contest is only available to legal residents of the 48 continental United States and District Columbia who are 13 years or older. Residents of Hawaii, Alaska, Puerto Rico and other United States territories or possessions are ineligible to enter or win.

Employees, partners and vendors of Stikwood and their respective parent(s), subsidiary and affiliated companies, and suppliers and other individual entities associated with the development, administration, fulfillment or supply to the Contest and the members of each of the aforementioned household and immediate family (spouse, parents, siblings, children, grandparents "steps" of each, and each of their household members) are not eligible to enter or win.

 

 
HOW TO ENTER AND PRIZES:
• To enter,

fi

ll out the form above and select that you agree to the terms & conditions and

deliverables

of the giveaway. All submissions must be made by 11:59 PST

on the last day of giveaway (Sunday, May 9th by 11:59pm PST.)

Winners will be chosen and contacted directly via email

and will be notified on Monday, May 10th

.

• 2 Grand Prize Winners will be selected to win up to 100 square feet of the Stikwood planks of their choice.  

• Odds of Winning.

Odds of winning a Prize depend on the number of eligible submissions. Winners will be chosen based on the guidelines of this contest and opinion of Stikwood.

• LIMITATIONS OF LIABILITY/INTERNET: Stikwood & Others are not responsible for illegible, lost, late, incomplete, stolen, or undeliverable, email or postal mail; or for any computer, telephone, satellite, cable, network, electronic or Internet hardware or software malfunctions, failures, connects, or availability, or garbled, corrupt or jumbled transmissions, service provider/Internet/web site/use net accessibility, availability, or traffic congestion, or any other technical error, or unauthorized human intervention, or the incorrect or inaccurate capture of registration information, or the failure to capture, or loss of, any such information. Stikwood & Others are not responsible for any typographical or factual errors, incorrect or inaccurate information or answers, whether caused by any web site users, tampering, hacking, or by any of the equipment or programming associated with or utilized in the promotion. Stikwood & Others assume no responsibility for any omission, interruption, deletion, defect, delay in operation or transmission, communications line failure, technical or factual error, theft or destruction or unauthorized access to any web site(s). In addition, Stikwood & Others shall have no liability for acts of force or other acts which interfere with the intended proper administration, operation and fulfillment of the

Contest

. Stikwood & Others shall not be responsible for any injury or damage, whether personal or property, to any person's computer related to or resulting from participating in this promotion. Stikwood reserves the right at its sole discretion to cancel, terminate, modify or suspend the Contest and/or proceed with it in a manner deemed fair and appropriate by Stikwood, including the selection of winners from eligible entries received prior to said cancellation, termination, modification or suspension. In the event of a dispute as to the identity of a winner, the winning entry will be declared by the authorized account holder at the time of entry. "Authorized account holder" is defined as the natural person who is assigned the email account registered to submitted social media platform by an Internet access provider, online service provider or other organization (e.g. educational institution, business, etc.) that is responsible for assigning email addresses for the domain associated with the submitted email address. Stikwood reserves the right to disqualify any individual found, in its sole opinion, to be tampering or attempting to tamper with the operation of the Contest; to be acting with the intent to disrupt the normal operation of this promotion; or to be otherwise acting in an unsportsmanlike manner. Any use of robotic, automatic, macro, programmed, third party or like methods to participate in the Contest will void any attempted participation affected by such methods and the disqualification of the individual using the same. Images can be deemed ineligible by Stikwood and will be disqualified.

 
CAUTION: ANY ATTEMPT TO INTENTIONALLY DAMAGE OR UNDERMINE THE LEGITIMATE OPERATION OF THE PROMOTION IS A VIOLATION OF CRIMINAL AND CIVIL LAWS. SHOULD SUCH AN ATTEMPT BE MADE, STIKWOOD RESERVES THE RIGHT TO SEEK DAMAGES OR OTHER REMEDIES FROM ANY SUCH PERSON(S) RESPONSIBLE FOR THE ATTEMPT TO THE FULLEST EXTENT PERMITTED BY LAW. NOTE: STIKWOOD MAKES NO WARRANTIES OF ANY KIND, EITHER EXPRESS OR IMPLIED, INCLUDING, BUT NOT LIMITED TO, IMPLIED WARRANTIES OF MERCHANTABILITY, FITNESS FOR A PARTICULAR PURPOSE OR NONINFRINGEMENT AS REGARDS THE PRIZES. AS SOME JURISDICTIONS MAY NOT ALLOW LIMITATIONS OR EXCLUSION OF LIABILITY FOR INCIDENTAL OR CONSEQUENTIAL DAMAGES OR EXCLUSION OF IMPLIED WARRANTIES. CHECK YOU LOCAL LAWS TO LEARN IF ANY OF THE ABOVE LIMITATIONS OR EXCLUSIONS MAY NOT APPLY TO YOU.
• PRIVACY POLICY: Any personally identifiable information collected during an entrant's participation in the Contest will be collected by Stikwood or its representative and used by Stikwood for purposes of the proper administration and fulfillment of the promotion.
• PUBLICITY RIGHTS: By accepting a Prize, each winner agrees to allow Stikwood and/or Stikwood's designees the perpetual right to use his/her name, biographical information, photos and statements for promotion, trade, commercial, advertising and publicity purposes, at any time or times, in all media now known or hereafter discovered, worldwide, including, but not limited to on the World Wide Web and Internet, without notice review or approval and without additional compensation except where prohibited by law.
• RELEASE: By accepting a Prize, each winner releases and agrees to indemnify and hold harmless Stikwood & Others from and against any and all costs, claims, damages, or any other injury, whether due to negligence or otherwise, to person(s) or property (including, without limitation, death or violation of any personal rights, such as violation of right of publicity/privacy, libel, or slander), due in whole or in part, directly or indirectly, to participation in the promotion, or arising out of participation in any promotion of Prize-related activity or use of misuse of any prize.
• GENERAL: By entering Stikwood's Contest participants agree to abide by these Official Rules and the decisions of Stikwood which are final and binding in all matters pertaining to this promotion. In no event will more prizes be awarded than are stated in these Official Rules. In the event that due to technical, typographical, printing, mechanical or other errors, there are more potential prize winners than are stated in these Official Rules, a random drawing among the claimants will be held to determine the winners. All federal, state and local laws and regulations apply. Except where prohibited, by participating in the promotion, participants agree that: (a) except as otherwise specifically set forth in these Official Rules, any action arising out of or relating to these Official Rules or the rights and obligations of any participant and/or Stikwood shall be filed exclusively in the United States District Court for the Eastern District of California or the appropriate court located in Sacramento, CA.;and participants hereby consent and submit to the personal jurisdiction of such court for the purposes of litigating any such action, and any right to trial by jury is hereby waived; (b) any and all disputes, claims, and causes of action arising out of or connected with these Official Rules, and/or the rights and obligations of any participant and/or Stikwood shall be resolved individually, without resorting to any form of class action; © any and all claims, judgements and awards shall be limited to actual out-of-pocket costs incurred and in no event will participants be entitled to receive attorneys' fees or other legal costs; (d) under no circumstances will participants be permitted to obtain injunctive or other equitable relief and a participant's sole remedy will be an action at law for damages to the extent allowed by sub-paragraphs (c) and (e) of this Rule; and (e) under no circumstances will participants be permitted, and participants hereby waive all rights, to: (i) claim punitive, exemplary, special, incidental, indirect and consequential damages and any other damages (whether due to negligence or otherwise), other than for actual out-of pocket costs described in (c) above; and (ii) have damages multiplied or otherwise increased. All issues and questions concerning the construction, validity, interpretation and enforceability of these Official Rules, or the rights and obligations of any participant and/or Stikwood shall be governed by and construed in accordance with the laws of the State of California without giving effect or regard to any principles or doctrines of conflicts of law of the State of Michigan or any other jurisdiction. If any provision or provisions of these Official Rules shall be held to be invalid, illegal, unenforceable or in conflict with the law of any jurisdiction, the validity, legality and enforceability of the remaining provisions shall not be in any way affected or impaired thereby. All federal, state, and local laws apply. All entries become property of Stikwood. Void in Hawaii, Alaska, Puerto Rico, United States Territories and Possessions, and where prohibited or restricted by law.
• WINNER LIST: To obtain the name of the Prize Winners, send a self-addressed stamped envelope by 06-01-2021 to

Make Mom's Day Contest

Winner List, 5860 Alder Ave. Suite 500, Sacramento, CA 95828.
• SPONSOR: Stikwood, 5860 Alder Ave. Suite 500, Sacramento, CA 95828. The Official Rules for the

Contest

may not be reprinted or republished, in whole or in part, without the prior written consent of Stikwood. All rights reserved.